Slack Stock Rebounds After Earnings Sell-Off. But Is It a Buy?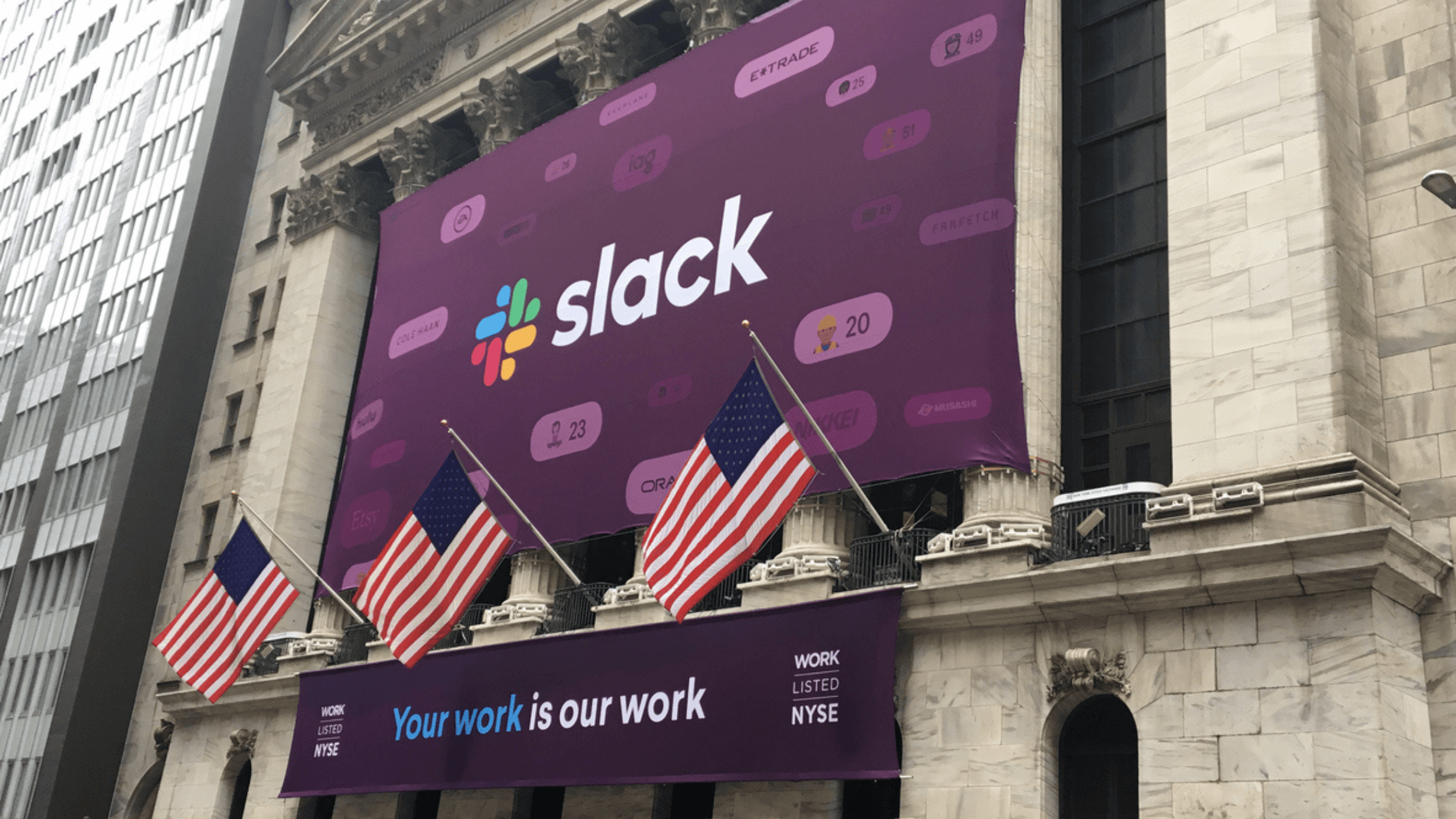 Slack Technologies Inc (NASDAQ: WORK), the communications and work tool, saw its shares plummet over 15% on Wednesday before investors started opportunistically buying into shares on Thursday. On a down day for the market, Slack shares actually ended up 2.6%.
Tim's Take:                             
Slack was initially a communications tool that start-ups and small businesses alike used religiously. Being able to create "channels" and chats with fellow colleagues meant that the service was trying to recreate the workplace dynamic but in a remote setting.
It has since expanded its appeal and has gone head-to-head with Microsoft Corporation's (NASDAQ: MSFT) Teams product in this new Covid-19 era of remote working.
Slack released earnings on Tuesday after the market close. The initial 15% plunge on Wednesday would have got investors thinking the company had missed expectations.
In fact, the company actually posted solid revenue of US$215.9 million in its fiscal second quarter, up 49% year-on-year. Paying customers also grew by 30% year-on-year to 130,000.
What investors didn't like, though, was its billings numbers. A common metric for Software-as-a-Service (SaaS) stocks, billings indicates the sales to new customers as well as renewals/upsells to existing clients. It creates a comprehensive overview of how well the product is being monetised going forward.
Slowing growth
In Slack's case, it's been slowing and has been on a downward trend for a few quarters now. Billings for its latest quarter increased 25% year-on-year, far below its revenue growth of 49%.
For context, another stay-at-home favourite, remote agreements provider DocuSign Inc (NASDAQ: DOCU), saw revenue and billings growth of 45% and 61%, respectively, in its latest quarter.
Despite operating in a space that you'd think would be ideal to exploit the stay-at-home trend, Slack has actually been a disappointment this year in relative terms. Shares are up only around 10% year-to-date.
Personally, I'm not sold on its product offering and whether it's a "must-have" for organisations. The slowdown in billings growth (which management has attributed to "distressed customers") shows me that it's being squeezed from two ends – both the macroeconomic uncertainty and the vicious competition in the space.
This is coming primarily from Microsoft Teams. Granted, Slack has filed a complaint with the European Commission about the anti-competitive practice of bundling Teams with the Microsoft Office suite.
But even if Teams isn't a default add-on to Office, I don't think there's any guarantee that Slack can make up ground in this space. I'd see how it comes out of the other side of this pandemic before investing in this underwhelming stay-at-home play.
This material is categorised as non-independent for the purposes of CGS-CIMB Securities (Singapore) Pte. Ltd. and its affiliates (collectively "CGS-CIMB") and therefore does not provide an impartial or objective assessment of the subject matter and does not constitute independent research. Consequently, this material has not been prepared in accordance with legal requirements designed to promote the independence of research. Therefore, this material is considered a marketing communication.
This material is general in nature and has been prepared for information purposes only. It is intended for circulation amongst CGS-CIMB's clients generally and does not have regard to the specific investment objectives, financial situation and the particular needs of any specific person who may receive this material. The information and opinions in this material are not and should not be construed or considered as an offer, recommendation or solicitation to buy or sell the subject securities, derivative contracts, related investments or other financial instruments or any derivative instrument, or any rights pertaining thereto. CGS-CIMB have not, and will not accept any obligation to check or ensure the adequacy, accuracy, completeness, reliability or fairness of any information and opinion contained in this material. CGS-CIMB shall not be liable in any manner whatsoever for any consequences (including but not limited to any direct, indirect or consequential losses, loss of profits and damages) of any reliance thereon or usage thereof.

Tim, based in Singapore but from Hong Kong, caught the investing bug as a teenager and is a passionate advocate of responsible long-term investing as a great way to build wealth.
He has worked in various content roles at Schroders and the Motley Fool, with a focus on Asian stocks, but believes in buying great businesses – wherever they may be. He is also a certified SGX Academy Trainer.
In his spare time, Tim enjoys running after his two young sons, playing football and practicing yoga.

Subscribe to our weekly
newsletter and stay updated!