1 Software Giant That Wants to Buy Slack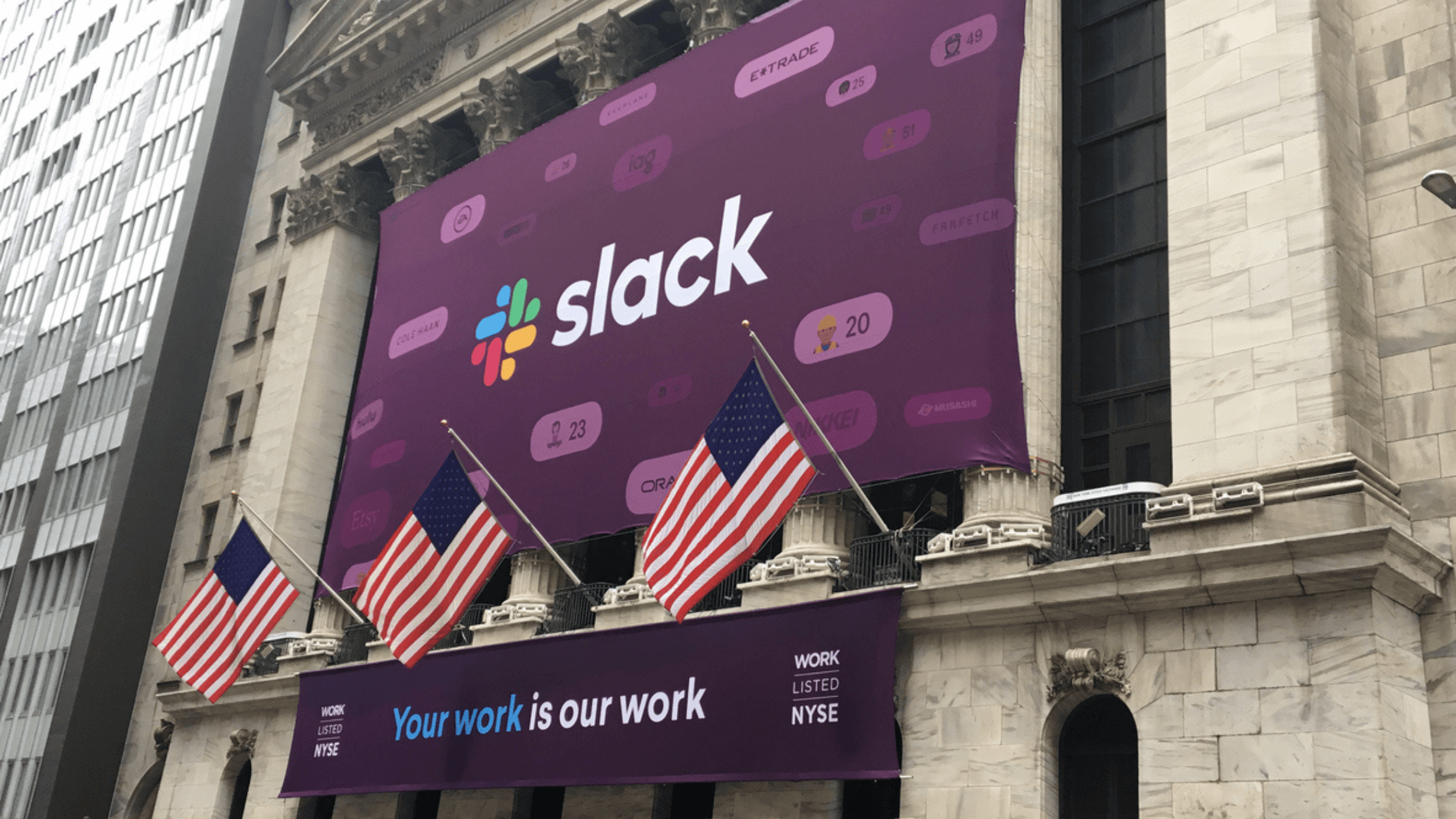 Salesforce.com Inc (NYSE: CRM), the customer relationship software giant, is reportedly working on acquiring office communications provider Slack Technologies Inc (NYSE: WORK). Here's why Salesforce wants to buy Slack.
Tim's take:
According to a report in the Wall Street Journal yesterday, cloud-based software giant Salesforce is in talks to buy Slack, the workplace messaging service.
Shares of Slack duly jumped by over 20% and actually kept climbing to end the day up a whopping 37.6%. Meanwhile, Salesforce shares fell around 4%.
So why does Salesforce want to buy Slack? On the surface, it doesn't appear to be the most exciting acquisition target.
Shares of Slack have underperformed the overall cloud software sector this year, in an environment where you'd expect a stay-at-home stock like Slack to thrive.
Disappointing on earnings
That's down to some weak earnings over the past few quarters. As I'd written previously, Slack's latest quarter fell short of expectations on some weak billing growth (25% year-on-year) versus its top line revenue growth of 49% year-on-year.
Prior to yesterday's surge, Slack shares were actually sitting around 20% below its IPO price when it listed back in June of 2019.
Yet some poor numbers in the short term doesn't completely discount what Slack offers – primarily a popular work communications tool that is vying with Microsoft Corporation's (NASDAQ: MSFT) Teams to be the number one provider.
Clearly, Salesforce CEO Marc Benioff sees value in approaching Slack for a takeover at this point. So how will it work within the larger beast that is Salesforce?
New client channels
Communications among work teams in Slack take place in new "channels" and that's precisely how Benioff is likely to approach this acquisition.
Salesforce would benefit from creating new channels for its CRM products to be pushed out to clients via Slack.
In the highly competitive productivity software world, Salesforce is upping its game in order to compete head-on with Microsoft and Teams.
Adding Slack to the Salesforce ecosystem could easily be seen as an astute strategic buy. Benioff has form. He has previously successfully engineered and integrated some sizeable takeovers.
These include the US$6.5 billion acquisition of MuleSoft in 2018 and a US$15.7 billion buy-out of data visualisation provider Tableau in 2019.
Adding Slack to its stable of products would make sense given its engagement with users and continuing client wins (see below).
Source: Slack Q2 FY 2021 earnings presentation
Part of the Salesforce magic?
Investors in Slack will likely be disappointed, if it's eventually acquired, in that the company's growth story won't be allowed to play out on the public markets.
However, perhaps Slack's offering will be that much stronger as part of an overall Salesforce offering. In fact, with the multiple touchpoints for clients, Slack's communications tool could be bundled into other Salesforce services as part of a more compelling offering.
That wouldn't be too dissimilar to what Microsoft did by including its Teams application as a free add-on to its Office software subscription.
With a market cap of over US$20 billion after last night's pop, Slack would be Salesforce's biggest acquisition ever. For long-term investors, though, the large and growing software productivity space just got a lot more interesting.
Disclaimer: ProsperUs Head of Content Tim Phillips owns shares of Microsoft Corporation.

Tim, based in Singapore but from Hong Kong, caught the investing bug as a teenager and is a passionate advocate of responsible long-term investing as a great way to build wealth.
He has worked in various content roles at Schroders and the Motley Fool, with a focus on Asian stocks, but believes in buying great businesses – wherever they may be. He is also a certified SGX Academy Trainer.
In his spare time, Tim enjoys running after his two young sons, playing football and practicing yoga.

Subscribe to our weekly
newsletter and stay updated!