Beyond Meat Goes Digital. Should Investors Buy Its Shares?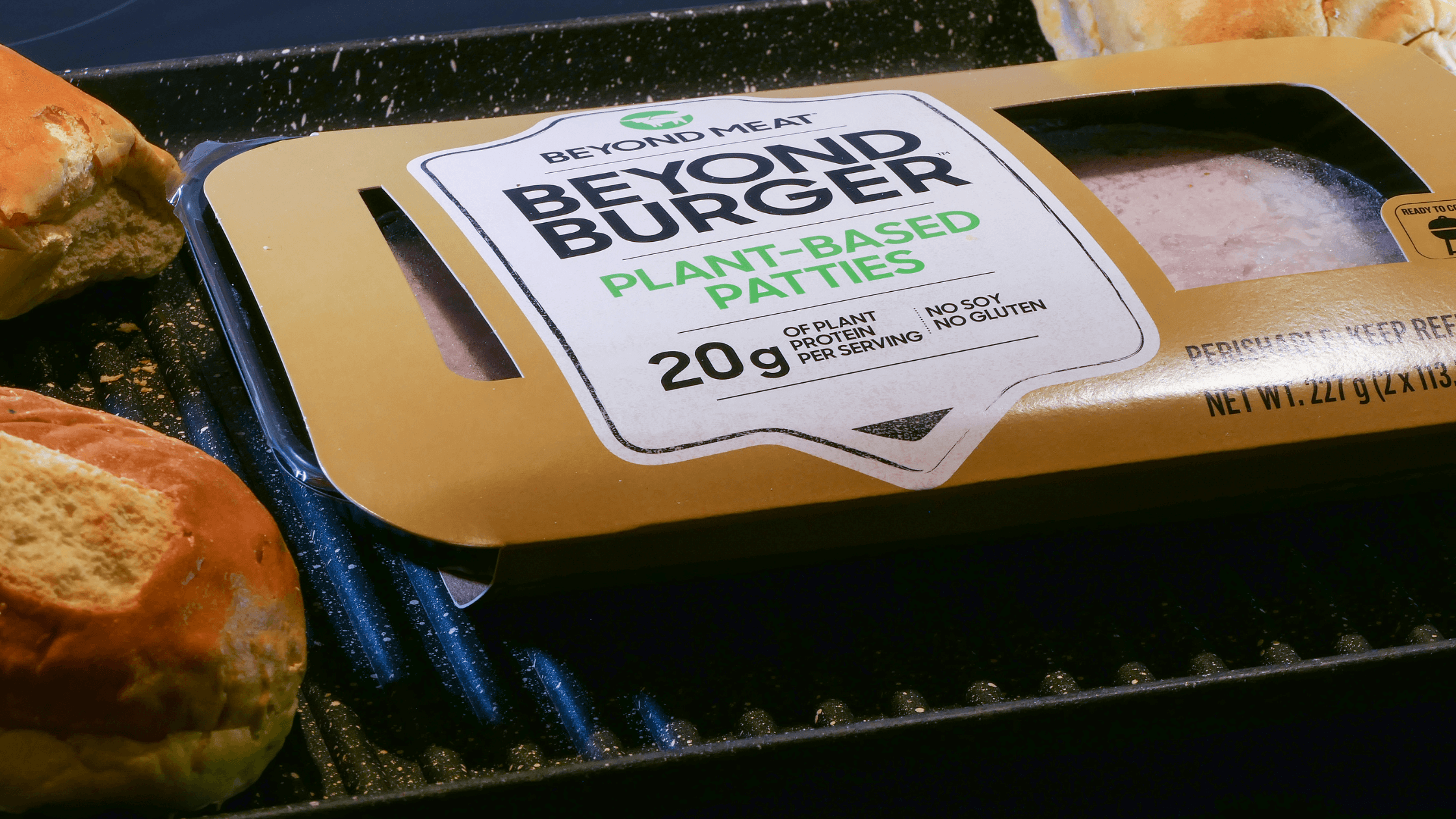 Beyond Meat Inc (NASDAQ: BYND) saw its shares pop 5.3% as the company announced it was launching a new e-commerce website to tap into the growing online grocery trend.
Already working to supply its plant-based products to retail giants such as Walmart, Target Inc (NYSE: TGT) and Costco Wholesale Inc (NYSE: COST), Beyond Meat is now looking to meet consumers online.
The company has a relatively short history as a listed company, having risen over 10-fold in the space of a few months following its red-hot IPO in May of last year.
However, the company's share price still sits at about 45% off the high reached in July 2019. One reason has been the increasing competition from unlisted plants-based foods competitor Impossible Foods.
Impossible has been inking distribution partnerships at a furious pace. At this point in time, I'm not so sure if it's clear whether plant-based foods will become just another "commoditised product". 
Massive meat producers such as Tyson Foods and Hormel are themselves developing plant-based meat alternatives.
In future, will it really matter whether we order a plant-based meat patty from Impossible, Beyond Meat or, say, a Tyson Foods? I'm not so sure.
This material is categorised as non-independent for the purposes of CGS-CIMB Securities (Singapore) Pte. Ltd. and its affiliates (collectively "CGS-CIMB") and therefore does not provide an impartial or objective assessment of the subject matter and does not constitute independent research. Consequently, this material has not been prepared in accordance with legal requirements designed to promote the independence of research. Therefore, this material is considered a marketing communication.
This material is general in nature and has been prepared for information purposes only. It is intended for circulation amongst CGS-CIMB's clients generally and does not have regard to the specific investment objectives, financial situation and the particular needs of any specific person who may receive this material. The information and opinions in this material are not and should not be construed or considered as an offer, recommendation or solicitation to buy or sell the subject securities, derivative contracts, related investments or other financial instruments or any derivative instrument, or any rights pertaining thereto. CGS-CIMB have not, and will not accept any obligation to check or ensure the adequacy, accuracy, completeness, reliability or fairness of any information and opinion contained in this material. CGS-CIMB shall not be liable in any manner whatsoever for any consequences (including but not limited to any direct, indirect or consequential losses, loss of profits and damages) of any reliance thereon or usage thereof.
Tim, based in Singapore but from Hong Kong, caught the investing bug as a teenager and is a passionate advocate of responsible long-term investing as a great way to build wealth. He has worked in various content roles at Schroders and the Motley Fool, with a focus on Asian stocks, but believes in buying great businesses – wherever they may be. He is also a certified SGX Academy Trainer. In his spare time, Tim enjoys running after his two young sons, playing football and practicing yoga.